Promoting Your Work, with Jackie Battenfield
Nov 07 2016
LOCATION
Creative Capital
15 Maiden Lane, 18th Floor
New York, NY
FORMAT
NYC Workshop
PRICE:
$35
DATE: ​
Monday, November 7, 6:30-9:15 pm
DESCRIPTION:
"I wish that I could attend a Creative Capital Workshop once a year for the next 10-25 years. This workshop has lit a fire within me and under me that will help me stride forward with confidence as an artist and creative professional." ~ Heidi Wiren Bartlett
Promoting Your Work, with Jackie Battenfield
In this evening length workshop with Jackie Battenfield, artists will learn how to build a promotional campaign expressing the quality and character of their work as well as how to creatively integrate promotion into your everyday artistic life. Participants will learn about the necessary tools for promotion and how to communicate effectively with a wide variety of audiences. Artists will learn how to apply targeted marketing to their practice—an interactive, group brainstorming session to identify and reach new audiences; Research, Resources, and Relationships, using the three R's to help artists think creatively and expansively about the available human and financial resources that can them promote their work.
You'll learn these key skills:
• A personalized system for integrating promotion into your everyday creative practice
• Strategies for increasing awareness and gaining wider media coverage for your work
• How to identify and reach new audiences
• Best practices for creating and maintaining promotion materials, in print and online
• Improved communication techniques to discuss yourself and your work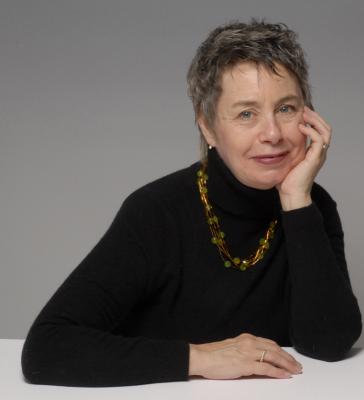 Jackie Battenfield is an artist known for her luminously colored paintings and prints of natural forces. Galleries throughout the United States represent her work including: Addison-Ripley, Washington, D.C.; Boston Art; Chicago Art Source; Allyn Gallup, Sarasota, Florida; DM Contemporary, New York and Kenise Barnes Fine Art, Larchmont, NY. She is the recipient of a Pollock-Krasner Award; the Warren Tanner Award (1996); the David Alfaro Siqueiros Award, Volunteer Lawyers for the Arts; and the Fulbright Scholars Program (2011). Jackie was the founding director of The Rotunda Gallery in Brooklyn, New York overseeing its development from a fledgling exhibition space into BRIC, a stable arts organization. She has been in the vanguard of teaching Professional Practices, first as seminar leader in The Artist in the Marketplace Program (AIM) at the Bronx Museum of the Arts and currently in the MFA program at Columbia University School of the Arts. She serves on the board of Directors for BRIC Arts Media and the Lower East Side Printshop. Battenfield is author of The Artist's Guide: How to Make a Living Doing What You Love, Da Capo Press, 2009. The book is now in it's tenth printing.
Please www.jackiebattenfield.com and www.artistcarerguide.com.
Host a Workshop

Arts organizations — host a workshop in your community.

GET STARTED

Artist Stories

"It would be hard to overstate the impact that the Creative Capital professional development program had on my life. I participated in the workshop eight years ago. It was truly a turning point, a eureka event that changed my self-image as an artist, changed my ability to set and achieve personal and artistic goals, changed my mindset..."



Lillian Warren
Lillian Warren participated in the 2003 DiverseWorks Core Weekend in Houston, TX. Read more of her story Creative Capital's blog, The Lab.

Tips & Tools For Artists

Sign Up