Introduction to Strategic Planning with Colleen Keegan and Ela Troyano
Oct 19 2016
LOCATION
Creative Capital
15 Maiden Lane, 18th Floor
New York, NY
FORMAT
NYC Workshop
Topics Covered
Strategic Planning

PRICE:
$35
DATE: ​
Wednesday, October 19, 6:00-9:15 pm
DESCRIPTION:
"In more than two decades of being an artist, attending workshops and seminars, and pursuing a graduate degree, I never received as much valuable information and attitude adjustment about my career as a creative person as I did in this workshop. 'Professional development' feels like an understatement; 'professional revelation' would be more accurate!"
— Lou Pepe, Strategic Planning Workshop at the Sundance Institute, 2015
Introduction to Strategic Planning, with Colleen Keegan & Ela Troyano
In this evening-length introduction to strategic planning, artists will learn how to break the crisis management cycle and achieve success – as they define it. Topics include business management, goal setting, communications and negotiation. This workshop is appropriate for artists in all disciplines and at any career stage. Space is limited so register early!
You'll learn these key skills:
• A personalized system for using strategic planning to increase your satisfaction in your life and career
• Strategies for balancing time and money
• How to create and use a business plan and why it is crucial to both personal and professional development
Additionally, you'll receive:
• A Strategic Planning workbook that includes exercises and evaluation processes to work toward your own personal goal setting and financial management.
About the Leaders
Colleen Keegan is a corporate Strategic Planner and Arts Activist. She is a partner in Keegan Fowler Companies, an equity investment and consulting firm specialized in providing strategic planning and business affairs services to companies in the communications and entertainment industries. Previously, Keegan served as the president of Pacific Arts Video Production and Washington Video Services, She also worked as a producer for MTV Networks, WETA and Showtime. Keegan is the co-chair of the endowment committee for The Creative Capital Foundation and the Creator of the Creative Capital Strategic Planning Program for Artists and the Executor of the Theo Westenberger Estate and the administer of the Westenberger grants and fellowships for art and conservation. Keegan is the art business adviser for the TED Fellows program and the Co-Chair of the TED Fellows Arts Committee. She has served on numerous Boards of Directors and advisory boards including the American Refugee Committee, ARTHOME, Artists for Obama, Foundation for Artist Books, The Center for Creative Arts Berlin, Emily/s list, I.D.E.A.S. 40203, One Million Bones, Moveopolis, The MS Foundation. The NOW legal Defense Fund, Show of Force, Picture Projects. The Texas Film Commissions. She lectures on art and new markets at California College of Art, Cal Arts, and the Wharton Business School among others.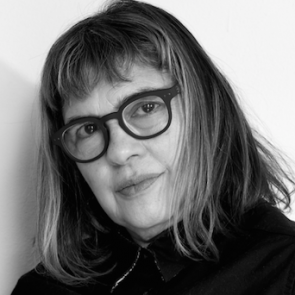 Ela Troyano is an interdisciplinary filmmaker, born in Cuba and based in NYC. The Arsenal Institute for Film and Video Art presented a career survey of her work in 2012. "Recycling Atlantis," a celebration of legendary filmmaker Jack Smith, a collaboration with Uzi Parnes and Carmelita Tropicana was recently presented at the 80WSEGallery. Recent works include "The Silence of Marcel Duchamp," a live cinema performance at the Berlin International Film Festival 2010 and "Post Plastica," a performance at El Museo del Barrio commissioned by PS 122. Her films include the award winning "Carmelita Tropicana Your Kunst Is Your Waffen" (Your Art is Your Weapon), the cult feature "Latin Boys Go To Hell" and the PBS documentary "La Lupe Queen of Latin Soul." Select honors include a writing lab at Sundance with Gabriel Garcia Marquez and funding from Creative Capital, Ford Foundation, New York State Council on the Arts, Latino Public Broadcasting, the Independent Television Service, a Theo Westenberger Award and a United States Artists Rockefeller Fellowship.
Host a Workshop

Arts organizations — host a workshop in your community.

GET STARTED

Artist Stories

"I think the workshop, for me, made me more confident as a working artist. I knew I would now charge EXACTLY what my work was worth, taking into consideration the time and skill behind all of it."



Elissa Elliott
Elissa Elliott participated in the 2010 Minnesota State Arts Board Core Weekend Workshop.

Tips & Tools For Artists

Sign Up